It's Easy!
Select "Members Login" to register with VirginiaMLS.
VirginiaMLS will provided a password by email to access the system.

Select Member Login and login to VirginiaMLS with the provided password.

Information will be gathered to generate a Listing Agreement.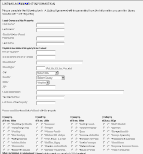 Click Image to Enlarge
Upon agreeing to the terms of the Listing Agreement the database wizard will collect the features and details of the property.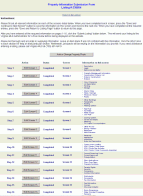 Click Image to Enlarge
Upload up to 20 of your own digital photos, floor plans, and survey or let VirginiaMLS digitally photograph your home.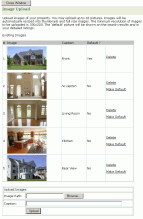 Click Image to Enlarge
Optionally, setup your own web page and link to it from VirginiaMLS.
Not available with For Sale By Owner Self Service.

VirginiaMLS will submit your property information to the Realtors® MLS for distribution to all participating Brokers and Agents.

VirginiaMLS will transfer your submission to national and local internet home search web sites including: Realtor.com®, Homedatabase.com®, Washingtonpost.homehunter.com®, and Homes.com®.

Need to make changes or additions? You decide and edit your own listing through Members Login.
What Happens Next!
The Listing Agreement will be emailed to you.

A representative will contact you to schedule a time to view the property and obtain a key.

Recommendations will be made to Stage the home to properly prepare it to sell. Not available with For Sale By Owner Self Service.

A Key Safe or Lockbox will be placed on the property.

The property will be scheduled for photography and if qualified, a iPIX virtual tour. Additional cost with For Sale By Owner Self Service.

A sign will be placed in front of your home.

Brochures will be delivered to your home.
Not available with For Sale By Owner Self Service.
Your home will now be ready for sale.
Do I have to submit my property online?
No. We are a Full service full time real estate brokerage firm. We will be glad to meet you at your home to gather all necessary information to list your property and provide full support.
How much broker support will I get?
Full service, full time broker support. The real estate broker oversees every transaction. The broker will qualify buyers, review paper work, negotiate, order required inspections, prepare jurisdictional mandatory forms and disclosures, and much more.
What costs are associated with listing my home on VirginiaMLS.
On VirginiaMLS, you will never pay more then 3.5% total commission to list your home. There are other closing costs that are charged independently by your Mortgage Lenders, Settlement Agent, County Government, and Inspection Firms that may apply to your sale.